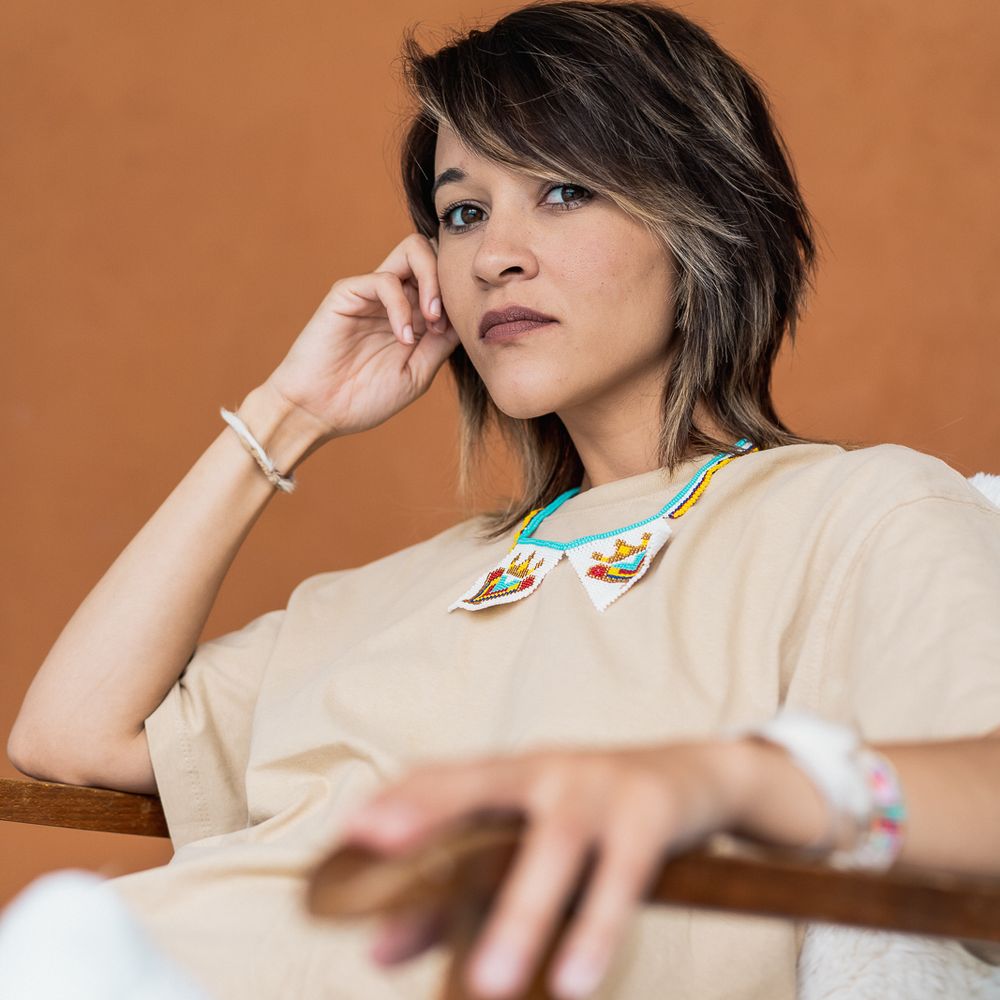 Meet Dayle McLeod (Grandmother River Snake)
Multi-Disciplinary Artist & Sangoma
Dayle McLeod is a fully initiated South African shaman (Sangoma), multi-disciplinary Artist, (Actress, Musician and Author) & coach to visionary artist-activists.
Born in rural Alliston, Ontario, Dayle was the only coloured, queer person in her community and survived her childhood by connecting with the arts, singing in church and performing in community theatre. 
Now she is an award nominated actress that can be seen on Amazon's 'The Expanse', the CW's 'Burden of Truth' & 'The L.A Complex, and D.W Waterson's 'That's My DJ'. 
A storyeller, her Folk Album 'In Bloom'  has been featured in multiple films and tv shows such as CBC's 'Kim's Convenience' & Mary Harron's 'Charlie Says'. 
Dayle is the author of  'The Big Dream; My Terrifyingly Beautiful Shamanic Initiation into the Arts' a memoir chronicling the spiritual-crisis of being called to become an indigenous healer.
She is currently working on completing a documentary that followed her initiation as a sangoma in South Africa.